Visual Art, Folk
Thistles, Sunflowers and Dreamscapes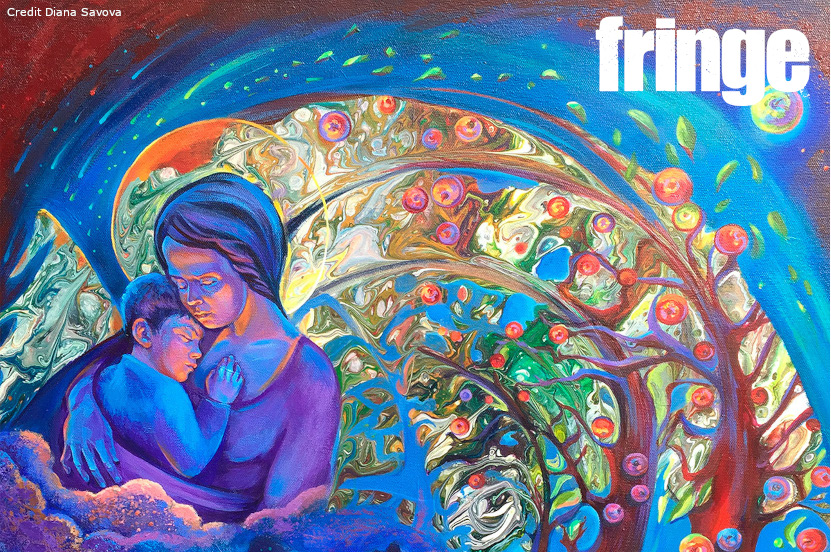 A first major solo show in five years from Bulgarian-born, Edinburgh-based artist Diana Savova, featuring over 30 new works in ink, oil and acrylic with surreal motifs resonating with the intense surrealism of our novel coronavirus times and the pagan rituals and tales of a bygone era.
Reflecting on notions of home, migrations and roots through the symbolism of sunflowers and thistles, Savova's works depict iconic and imaginary places where reality and fantasy merge into surreal imagery as if in a dream.
Diana Savova: Stone Painting
Wed 11 Aug | 1pm (2hrs) | Free
Diana will be in the Storytelling Court leading a relaxed, family-fun session of stone painting, using acrylic paint and markers to create emotions and characters on small stones. Create your own small face on stone, or just come along for a chat and to watch. Diana will also be happy to talk to anyone about the paintings from her wonderful exhibition as well.
Part of the Edinburgh Festival Fringe 2021