Storytelling
Queer Folks' Tales - SOLD OUT
with Turan Ali, Emma Christie, Dian Cathal & Niall Moorjani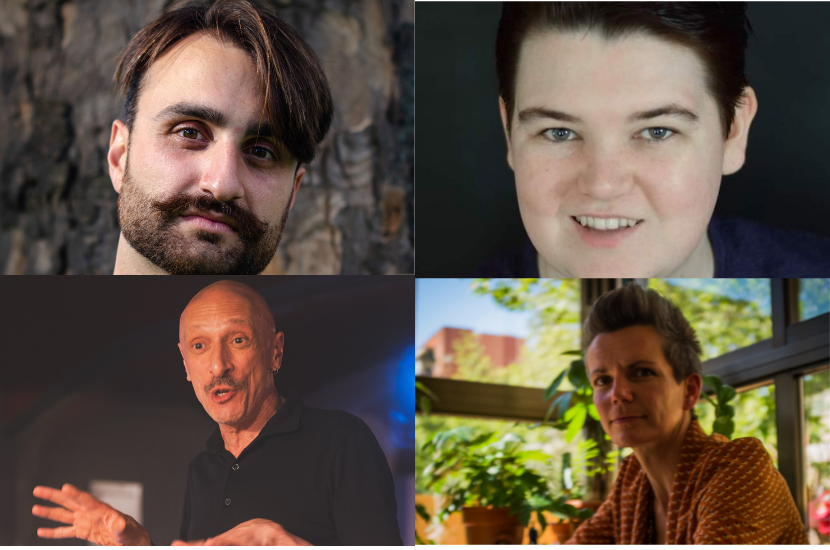 Welcome to Queer Folks' Tales, a new storytelling series where queer storytellers from a diverse range of backgrounds, ages and cultures share stories of LGBTQ+ lives, past and present.
Sometimes hilarious, often moving, occasionally shocking, the mix of stories across the year will be as varied as the range of storytellers we are inviting. Household names will feature alongside new and diverse queer storytellers from the different communities of Scotland and many of the stories told in the Queer Folks' Tales evenings will be true stories of LGBTQ+ experience in Scotland today.
Hosted by Turan Ali, featuring Dian Cathal, Emma Christie & Niall Moorjani. We are grateful to Dian for standing in at the last minute to replace Val McDermid, who has sadly had to drop out.
Turan Ali has been producing, directing and writing BBC Radio dramas and comedies for over 20 years. He has also been telling stories of queer lives and experiences on stage since 2012, including his Edinburgh Fringe one man show Don't Frighten the Straights (2019) which toured to Vienna, Amsterdam and the King's Head Theatre in London. His new one-man show An International Slut will be coming to the Edinburgh Festival Fringe in 2023.
Dian Cathal is a fabulously funny, multi-talented queer creative from New York. Dian is joining us following a wildly successful run at Edinburgh Fringe and the Soho Theatre. His latest show Generation WHY was nominated for the Best of Brighton Fringe Comedy Award.
Emma Christie was born and raised in a book-filled house in Cumnock, an Ayrshire coal-mining town. She spent five years working as a news reporter with The Press and Journal before her debut novel The Silent Daughter was shortlisted for the McIlvanney Prize for Scottish Crime Book of the Year 2021 and shortlisted for the Scottish Crime Debut of the Year 2021. She also established the Caledonia Crime Collective, a group of seven Scottish writers hoping to support new voices in the tartan noir genre - and beyond.
Niall Moorjani is a non-binary, mixed Scots-Indian writer and storyteller. They are fascinated by the the fantastical, the historical, and the liminal. They have written and performed shows all over including the Edinburgh Festival Fringe and the Scottish International Storytelling Festival. They are also the founder and host of the Tales At The Tavern open mic story night in London. Niall's work has been described as "genius reinvention of the form" (Fringe Of Colour) and "A Master Storyteller" (Jess Brough).
Image credits:
Turan Ali (Red Eye Photography)
Emma Christie (Maria Jose Fernandez Hidalgo)
---
A booking fee of £1.25 is charged per transaction for online and phone bookings. If you are a Storytelling Centre Supporter please add a full price ticket to the basket. Your discount will be automatically added at checkout.