Exhibition
Sharing Gardens, Sharing Lives: 11 years of Edinburgh Garden Partners
Exhibition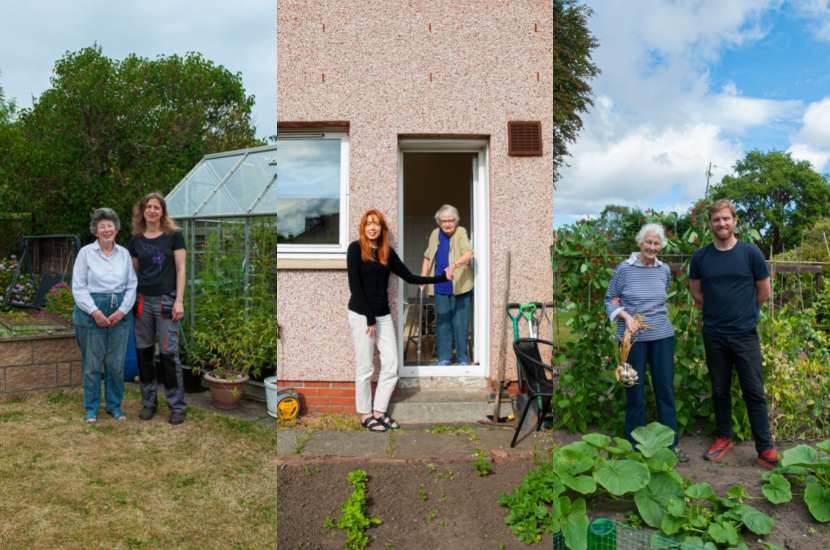 (Fri 2 Sep - Sun 2 Oct)
This exhibition shows a selection of the garden partnerships supported by Edinburgh Garden Partners taken by photographer Fern Farmer over the summer of 2022 - their 11th year of operation.
A garden partnership consists of a person with a garden that they are no longer able, to access or make the most of, and a volunteer who sets up a vegetable plot within their garden space. Produce grown is shared between volunteer and garden owner.
Edinburgh Garden Partners is a community organisation active across Edinburgh. We aim to strengthen communities by creating relationships between people who want a space to grow and those who have garden space to share. We connect people of different ages, abilities, and backgrounds to build a shared gardening movement through the exchange of skills, knowledge, and life experience.
This exhibition is as a way to celebrate those who are currently involved in Edinburgh Garden Partners, those who have been involved over the years and to reach out to others who might be interested!
---
Booking Information
This event is free and non-ticketed
---