Arts & Crafts, Music, Trad Arts
Easy Sundays: The TAM Sessions
Tunes | Art | Make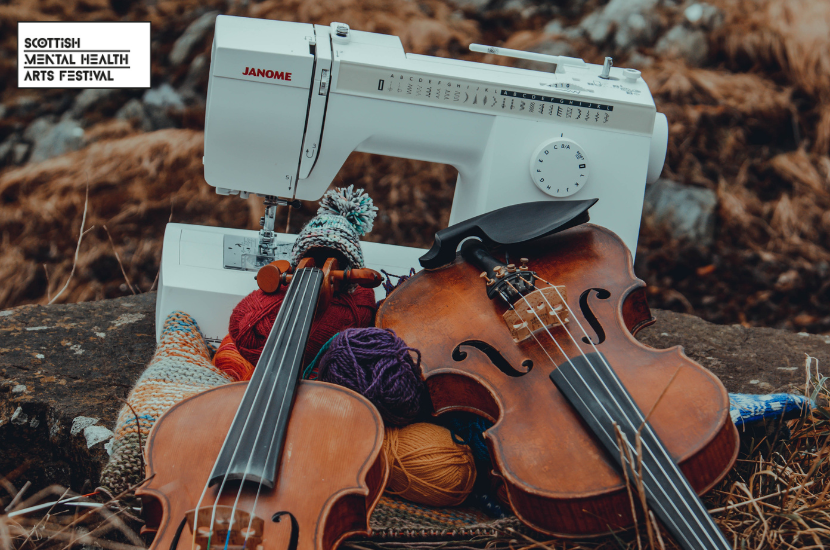 (Sun 8 Oct: 12pm - 3pm)
Musicians Claire Gullan and Kirstie McLanaghan embark on a new, collaborative project that combines two of their passions - playing Trad music and art & crafting.
The TAM Sessions is an open and informal trad session, but with the lovely additional invitation to bring your sewing, knitting, crochet, or any other crafting project that you enjoy. Being able to play an instrument is not a pre-requisite and we welcome non-musicians to enjoy the tunes while they craft. In the same vein, please come along for a tune even if you don't craft. Everyone is welcome!
The driving factor behind this project is joy. A joyful experience has a direct, positive impact on our mental health. Community building through creative arts also creates a real sense of belonging and connectedness. Proficiency is not important, just come along and enjoy!
~~~~~~~~~~~
This event is part of Easy Sundays, a monthly session of stories, music, community and friendship, where warm welcome awaits with a variety of activities for all to enjoy. So come find a space to relax amongst friends, old and new. October's edition of the TAM Sessions is part of the Scottish Mental Health Arts Festival 2023.
~~~~~~~~~~
Supported by the Thrive Network alongside the Scottish Storytelling Centre to create a warm and welcoming space for the community.
---
Booking Information
This event is free and non-ticketed, just drop in.
---