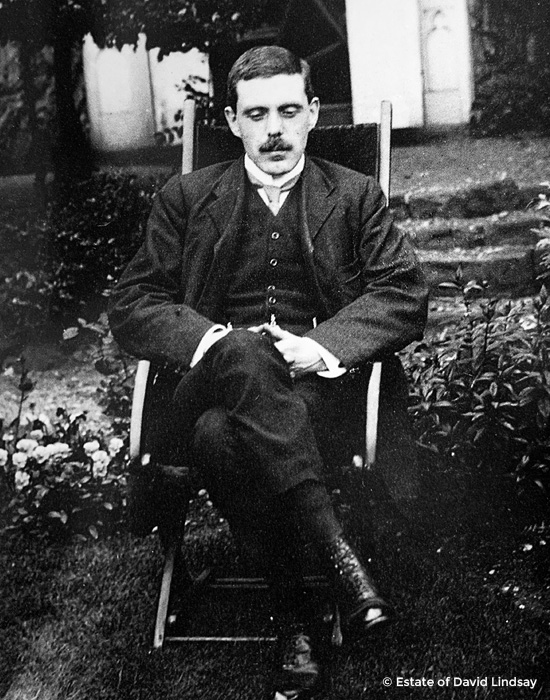 Conference, Literature, Film Screening
A Voyage to Arcturus and Beyond: David Lindsay's Visionary Imagination
An international online symposium to mark the centenary of the publication of A Voyage to Arcturus (1920) and the 75th anniversary of the death of David Lindsay (1876-1945). The symposium will feature short talks and presentations on the full range of Lindsay's work by academics, a film-maker and a composer. Hosted by the Scottish Storytelling Centre; supported by the Scottish Network for Religion and Literature, University of Edinburgh, and Edinburgh Napier University. Full Programme available here. How to Book:This event is on a Pay What You Can model (£5-£15). Please select from the three available options below.The event will be held on Zoom. During the event all attendees will be on screen and able to communicate via the chat function, or via their video screens.Once you have booked a ticket you will receive an Order Confirmation email with your log in details. A booking fee of £1 is charged per transaction for online and phone bookings. No booking fee is applied to tickets purchased in person from the Scottish Storytelling Centre Box Office. If you have any trouble booking please get in touch at reception@scottishstorytellingcentre.com or call our Box Office.
Scottish Storytelling Centre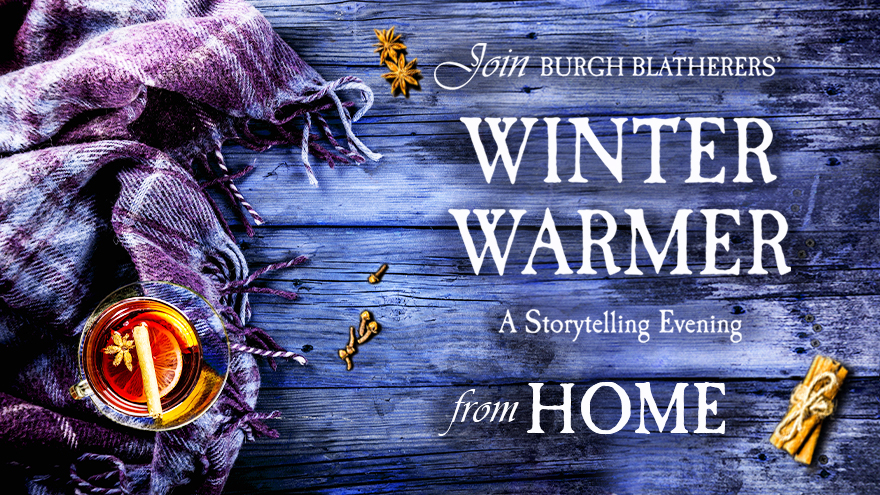 Storytelling
Burgh Blatherers' Winter Warmer
Grab a spiced drink and a mince pie, gather round the online storytellers' chair bathed in twinkling lights, and let the Burgh Blatherers storytelling group from Edinburgh take you away to the sparkling lands of the imagination this winter. From stories of the arctic north to wry traveller tales and heart-warming stories of the season, this annual event is always highly popular and the group are looking forward to sharing their seasonal magic online. The hour-long show will be followed by an optional open-mike ceilidh storytelling session and festive party. How to Book:This event will be held on Zoom. During the event all attendees will be on screen and able to communicate via the chat function, or via their video screens.Once you have booked a ticket you will receive a Confirmation Email with your log in details. This event is free, but if you would like to leave a donation you can do so during checkout. If you have any trouble booking please get in touch at reception@scottishstorytellingcentre.com or call our Box Office.
Scottish Storytelling Centre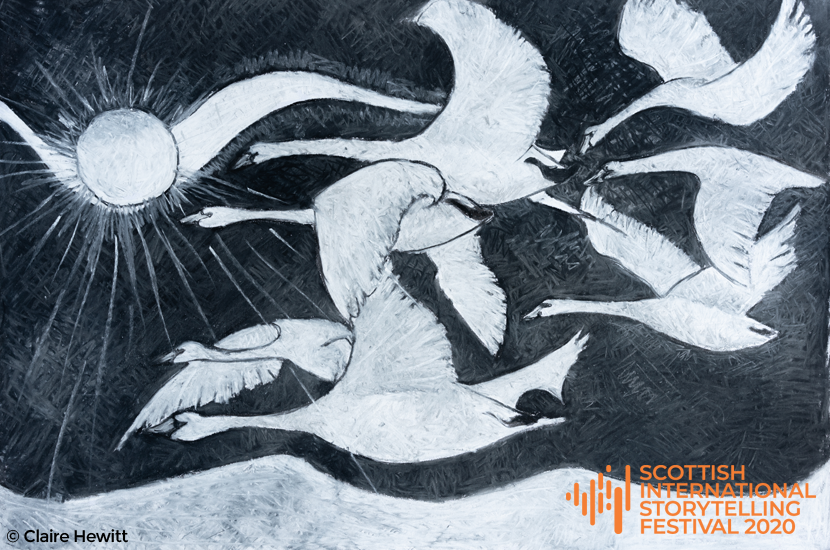 Exhibition
Exhibition: The Gruagach Solais
Free | Non-TicketedOpen: Wed - Sun, 10am-5pm (Fri - Sun from w/c 30 Nov) Highland Perthshire is a land rich in story and ancient lore deeply connected to its natural environment. The lifeblood that flows through this land are the waters that create the River Tay, without which the trees, birds, wild beings of earth, water and air would not survive.Claire Hewitt's images are a response to the abundant natural and mythological landscape around her. From magical salmon to wild faerie cattle women, each image holds, like water, a memory of the most ancient of stories and the spirit of the place. The Gruagach Solais was a wise spirit of the blacksmith's fire, a spark of inspiration and wisdom taken from a Gaelic poem in Highland Perthshire. Please be advised the exhibition space is being used by the Scottish Storytelling Cafe - Please wear face coverings and maintain social distancing.
Scottish International Storytelling Festival
Museum
John Knox House - December
Opening hours from 1 Dec are Fri-Sun 10am-6pm. John Knox House dates back to 1470, which makes it and Moubray House attached, the oldest, original medieval building surviving on the Royal Mile. The house is associated with one of the most dramatic and turbulent times in Scottish History – The Scottish Reformation – which resulted in the outbreak of civil war and the abdication of Mary, Queen of Scots. About your Booking & Visit: Covid-19 Update as of November 2020: Please note the following Scottish Government travel restrictions - If you live in a Level 3 local authority area you should avoid any unnecessary travel out of the area If you live in a Level 0, 1, or 2 area in Scotland, or are considering travel to Scotland from anywhere else, you should minimise unnecessary journeys between areas in different levels and avoid any unnecessary travel to places in Level 3 or Level 4 areas. To ensure your safety we will be limiting visitors to one household per 20 min slot. To secure a time slot please add one ticket to your basket and pay a £5 deposit. This deposit will be deducted from your groups admission fee which is to be paid on arrival at the John Knox House. If you have a Voucher or Edinburgh Pass please call us to book your time slot. Please have your voucher code or pass details to hand when you call. John Knox House is a self-guided tour (approximately 45min -1hr). We have both written and audio guides available for download via QR code on arrival. A small number of physical copies of our written guide are available in large print and other languages at Reception. Your details will be kept for the purpose of the NHS Test & Protect campaign and be deleted after 21 days.To cancel your booking and qualify for a full refund please get in touch 48 hours before your booking.
Scottish Storytelling Centre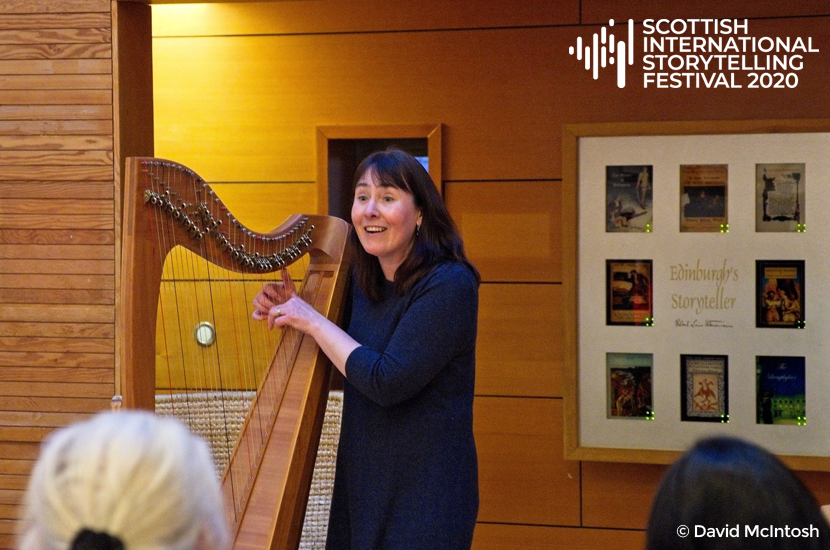 Online
Leaving Iona
It's Columba's wake. But where does his body belong - in Donegal or Iona? And who will tell the story - the monks, the poets or the women? Join storytellers Heather Yule and Donald Smith for this special performance, as they follow the inner and outer journeys of Colmcille/Columba on the 1500th anniversary of his birth. This event has been rescheduled from October and will now be live streamed and available to watch online (information below). Voyage: A Nation Shaped by the Sea Over centuries, real and imaginary voyages have connected Scotland to other coastal countries, near and far. Some of the story treasures that arrived and departed with them are now presented in this special series of traditional storytelling events celebrating Scotland as a nation shaped by the sea. Specially developed for the SISF 2020 by Scottish based storytellers and musicians, the performances are presented as live from the Netherbow Theatre, at the Scottish Storytelling Centre or on location where the stories are set. Experience some of Scotland's best storytellers and musicians in the flow as they shape these incredible tales. We are using Crowdcast to broadcast the SISF Voyages. We have chosen this as the platform lets us broadcast to a large audience and take questions through the chat feature.Please use the 'Book your Ticket' button below to register for this event. You will be directed to a registration page on Crowdcast's website where you can click to save your spot.Crowdcast will send you an email immediately with a link for you to confirm your registration. About ten minutes before the event, Crowdcast will send you a reminder with a link to join the event.Book Your Ticket You will be able to donate via Crowdcast during the performance. This performance will be available to view for 1 month on replay after the live stream.
Scottish International Storytelling Festival